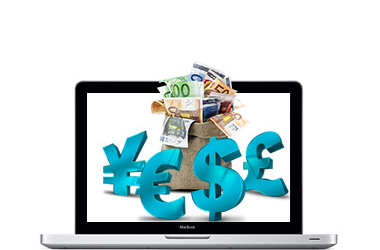 A multi-currency solution can be defined as the ability of the customer to see the product prices in the desired currency on the e-commerce sites. In projects where there is a multi-language option, the customer's expectation to use the currency in that country, as well as on a sectoral basis (for example, USD preference in the computer sector), is high for the customer to be able to see all the products in the desired currency.
In e-commerce projects, since there is no direct contact with the purchasing decision of the consumer, it is not possible to make an immediate impact, so all the possibilities should be offered to the customer and contribute to the decision making at the point of purchase.
When the customer places an order, it can be seen in the admin panel which currency preference the customer has finalized the order with. E-commerce site can be activated as many currencies as desired. There is no limitation on this.
If desired, the Central Bank of the Republic of Turkey will be able to make the automatic calculation of customer currency changes by taking automatic figures at foreign exchange rates. If desired, exchange rates can also be entered manually.
Ability to Determine the Default Currency of E-commerce Site;
If the e-commerce site is used in Turkey, the default currency is TL and if it is used in Russia, the default currency can be set to the Rouble. The default currency of the e-commerce site allows you to determine the main currency in which all statistics, calculations, and billing are performed. Thus, no matter what currency preference the customer purchases with, it will be converted to the default currency and appear in the administration panel.
Ability to See the Details of the Order with the Customer Currency
When a customer finalizes the order on the e-commerce site, the order details show the prices in the default currency. If the e-commerce site administrator wants to see the details of the order with the customer's rate, he can see the price at which each product is purchased according to the customer's preferred currency.
Ability to Manage the Default Currency on the Visitor Side
By default, the currency in which the customer will be met with can be managed flexibly when the customer accesses the e-commerce site.
Again, according to the customer, there is a feature that automatically determines the end of the opening money. For detailed information about the visitor recognition, click here